Paula

Also called
Female Warrior
Release date
Unknown edit
XP per kill
Unknown edit
Always drops
hunting knife
[view]
Paula the only female character in Block Story. She gives the player quests, such as bringing her Dragon spawners. She very much enjoys fighting and is a very skilled warrior. Mainly, her tasks are to do with levelling up your baby dragon.
Christmas version!
Edit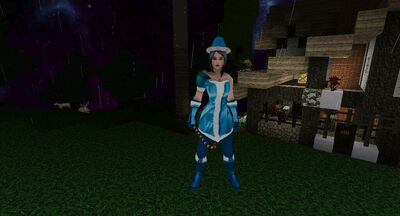 Since a update, Paula along with the other townies or
NPCs
will wear Christmas outfits to blend in for the immersion. The blue colour is very fresh! Paula will equip a candy cane sword but unfortunately, the player cannot acquire it.
Just what are you doing there?
Edit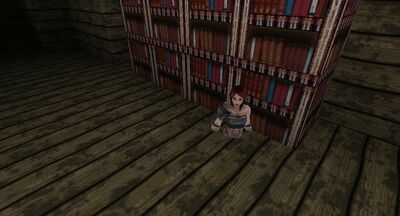 Paula tends to give mundane and boring tasks such as killing werewolves two times in a row, levelling up your dragon fully, or find her a pet spoody (Which is more fun than the other tasks offered.)
Sometimes she is found in awkward positions, such as in the floor as seen in the image on the right.