Ted
Also called
Dwarve Warrior (Yikes!!!)
Release date
Unknown edit
XP per kill
300
Always drops
Saw shield,Gun powder,bullets
[view]
Ted. is a Neutral Mob Viking Halfman Size similar Cow and head at Player Ted Gives Giant Part Quests
Bio of character
Edit
Ted is known as an NPC that issues quests and is rather helpful fighting monsters you have to run away from when you begin the adventure. He is often seen wandering your world whenever you start. He can't be lost, because there are lots of Teds wandering around, and Teds can have different names, and they are placed at the end of his name. 
Ted Spawns even Ocean with Viking Boat Ted not Spawn Hell and Sky World 
Replicas
Edit
I'm Tired Monsters when will Again Appear Night
Beware Ashkore! is very very Scary Nightmare in World
Made Blocks made Square lot Cubic where a are?
What Not Spawners When Made with Creatures
He He He Again Defeated
No Best Day
Stupid Sharks be Careful and Beware
Was Days are Best
Quests In Old Versions
Edit
Trainer Quest can be click Skip
Viking Ted:​​ Collect Woods and Return Castle
Wimpy Kid:​​ Collect Ores gives Swords
Ted is Hurt:​​ Hand hurt Collect Palms help with Doctor Nurses Ted's Wound Hand
Cleaning of Sea:​​ Uses Small Ship Kill Sharks
Quest in Atlantis:​​ Collect Ruby Block Glasses and Engine
Myth of Megalodon:​​ Player with Sword hurts Megalodon with Wound
Appearances
Edit
Wearing Boots Pants and Clothes Holds Shield and Axe with Horn Helmet with 2 Feet tall his 37 Year old in Space was ready Halloween not scared eyes  3D Arts thank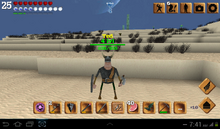 Originally Ted with Adult Size later Changed Small Size
Ted Boat is a Hidden Mob appeared Block Story added 12.0.5 find her creative Ted Boat uses Slow Times until 12.1.1 Update
Ted Gives Someting Quest on Fishing Unlocks Player's Help
Before 12.1.1 Update Ted Shot With Bullet Appears Slow Motion Glitch Disappears After Restart Game